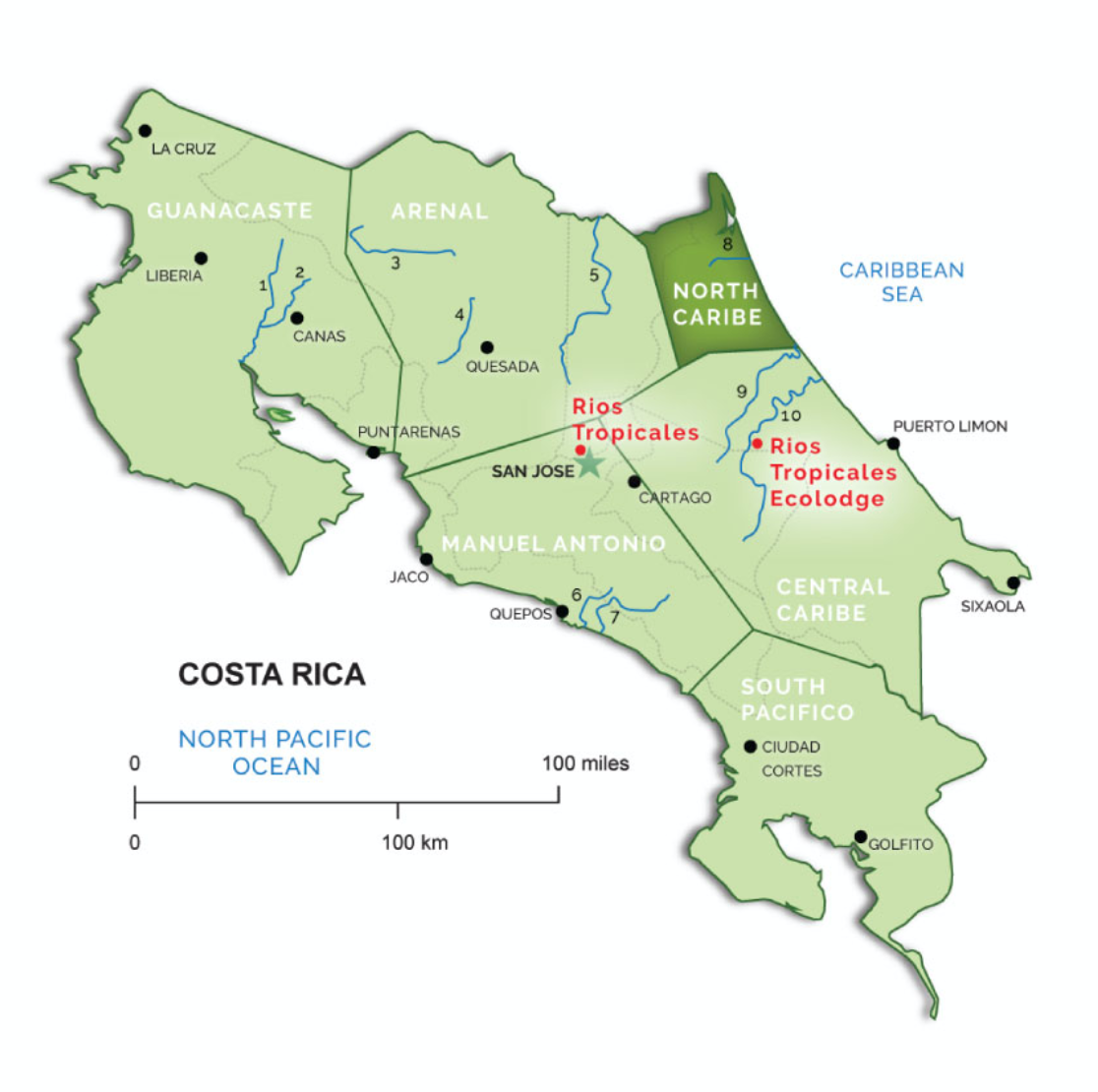 This Adventure Yoga Retreat in Costa Rica is the perfect getaway for all the yoga and adventure enthusiasts. Join us for 5 days in a retreat like no other in which you will step out of your comfort zone and try the many exciting activities the Costa Rican rainforest has to offer. Our location at Rios Tropicales Lodge will make sure you regain the connection to mother earth, the elements and most importantly to deepen the connection to yourself. Let your adventurous self explore both inside and out in this unforgettable Yoga retreat. Join us August 2019 in this trip in which Claudia Gallo will guide you through her beautiful Yoga sessions and our variety of adventure and ecology guides will guide you through the rest!
What does "ecolodge" really mean? At the Rios Tropicales Lodge, it means being surrounded by the beauty and splendor of primary rainforest without having to sacrifice luxury or comfort. Equally important, we didn't sacrifice our gorgeous environment to make you feel welcome and comfortable. Sustainably built using reclaimed wood and hydroelectric powered, our ecolodge is a model of ecotourism (we even have numerous awards to prove it).
At our ecolodge, you can relax, explore and enjoy all that Costa Rica offers on our 2,000-acre private reserve at the mouth of the Pacuare Gorge. We have more than 40 miles of hiking trails and numerous waterfalls, streams and pools. Our open-air dining pavilion and lounge let you watch the local wildlife and listen to the sounds only found in a tropical paradise. (http://www.riostropicales.com/pacuare-ecolodge/)
During your stay at Rios Tropicales ecolodge there will be NO access to Wi-Fi. This will allow us to immerse completely into nature and into the Yoga practice to fully recharge and align our energetic fields. All the meals are adaptable to your dietary needs and all activities are included but not mandatory. All yoga levels are welcomed to attend the retreat. Claudia will modify according to your practice.
*During the Horse back riding day and in some hikes, you might get reception on your phones if you buy a local sim card. Any emergency we do have contact 24hrs with the main office and the operation center.
Our Yoga Instructor:
Originally from San Jose in Costa Rica, Claudia has spent the last ten years travelling and working around the world. After four years in Kuala Lumpur, Malaysia has now become her second home. 
Claudia did her first 200 hrs Teacher training in India at Himalaya Yoga Valley in 2011 and her 300 hrs was completed in 2017 in New York at Yoga Works. She has deepened her practice traveling around Southeast Asia and USA taking workshops and other trainings constantly and is now passionate to share the practices of Yoga and her love for adventure by organizing yoga retreats all over the world.
With a background in sports and adventure, Claudia's energetic yet serene personality makes for very dynamic classes while not leaving out the importance of the breath and calming of the mind, which aligns well with her life motto: Be here now. She also has a vast interest in healing and restorative practices.
  Each of Claudia's classes are different and challenging yet always very grounding. She pays special attention to proper alignment and her cues are clear for both beginners and advanced practitioners. Claudia will always make you feel comfortable and at ease with her down to earth personality. Her classes flow with grace and her voice brings you to places deep within and inspire you to explore beyond the physical aspect of the practice.
 Her events, workshops and retreats reflect the love and passion she has for the practice and Claudia is able to transmit that and touch the practitioner's hearts to look within.
Committed to sharing wellness in an integrative and functional way, Claudia finds a way to take you into a peaceful mind and healthy "pura vida" living.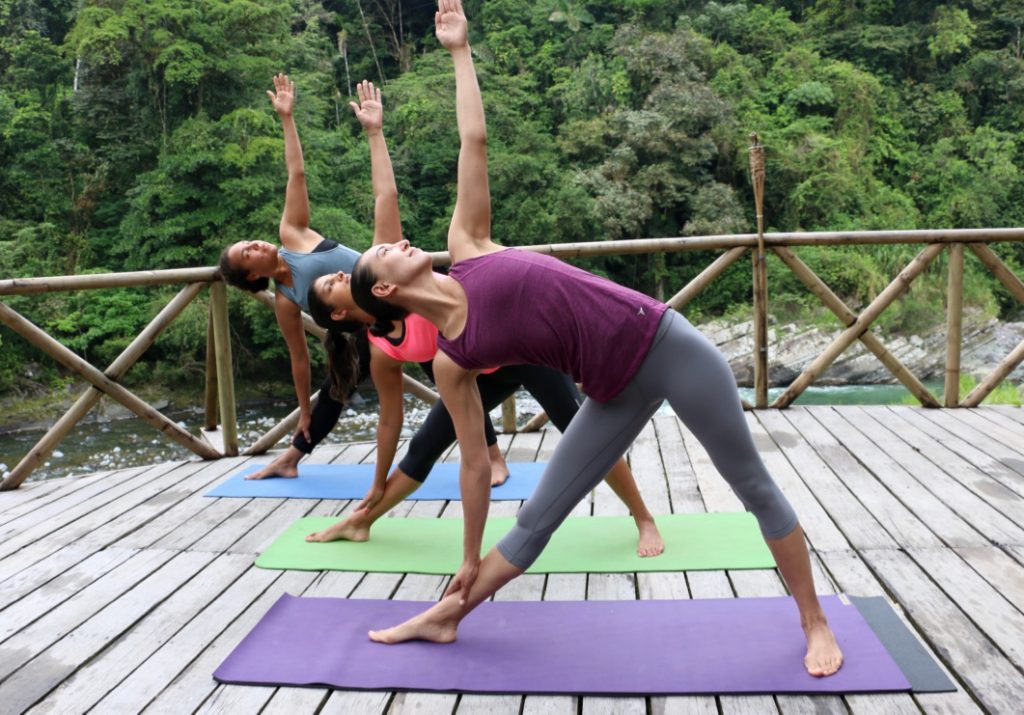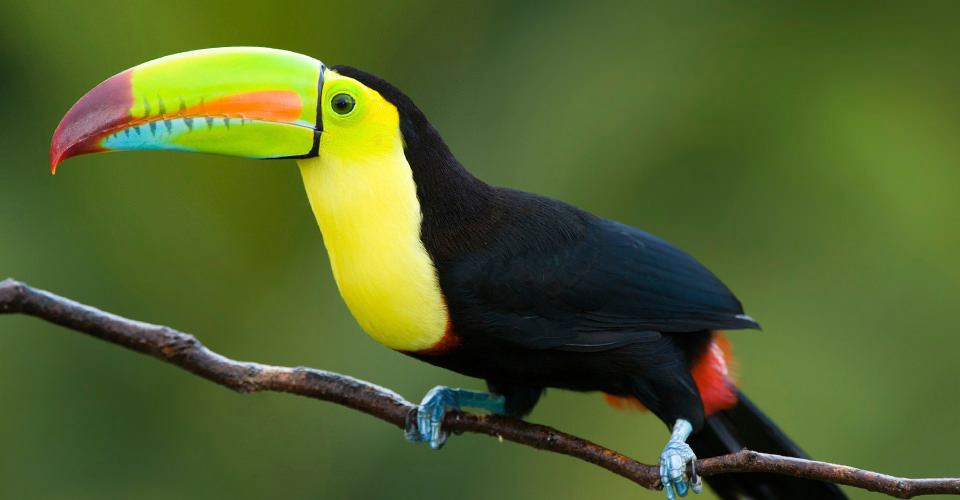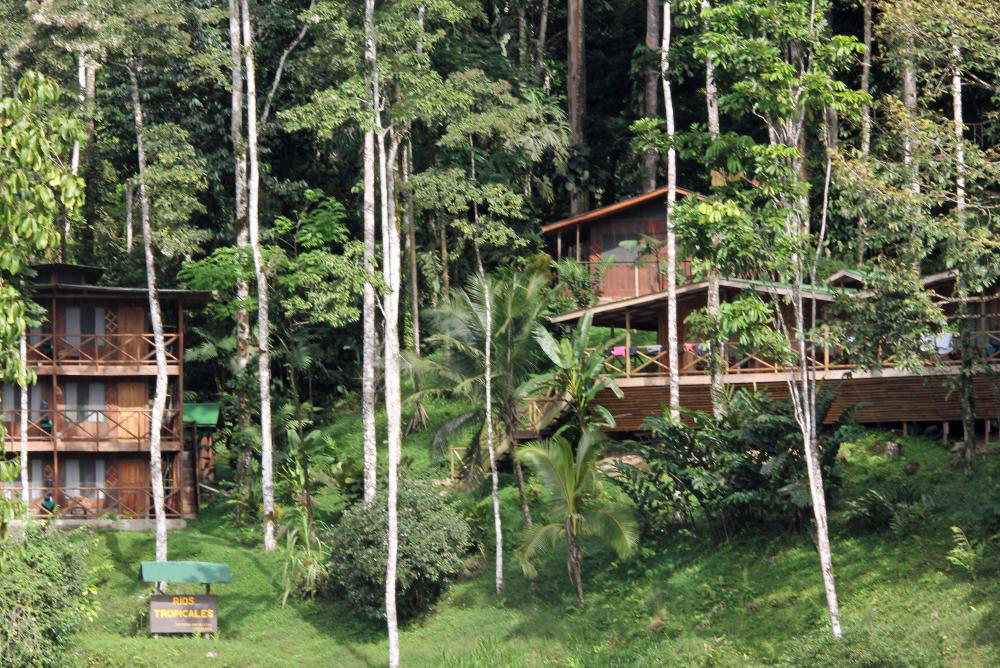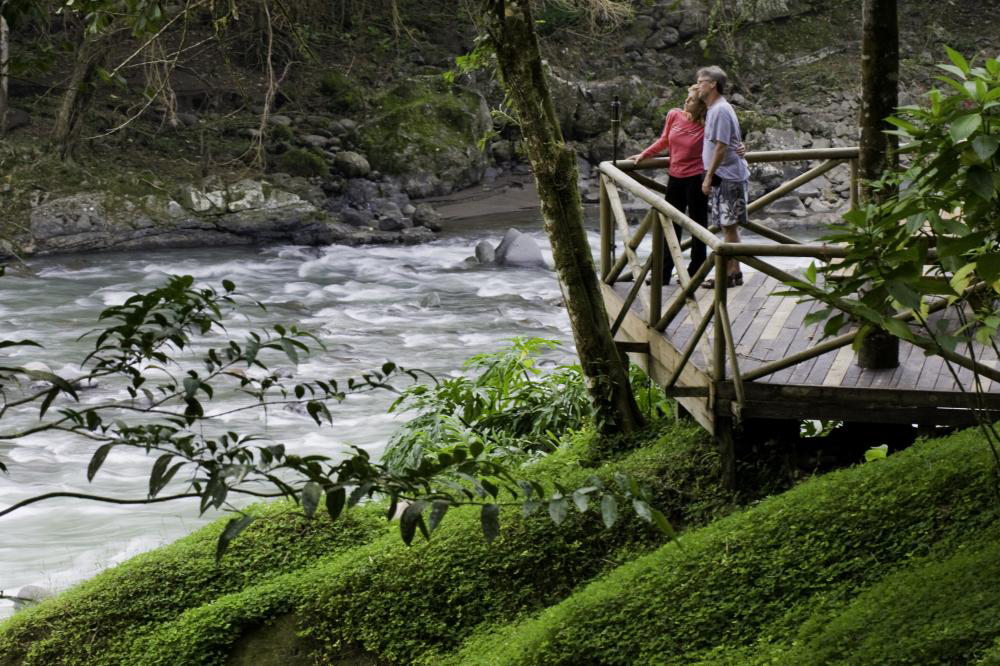 Itinerary
August 16th  – Day 1:
6 am- 7am: Hotel Pickup
9 am: Arrival to El Cairo, Rios Tropicales operation center, Breakfast
10 am: Transfer to Pacuare River, Safety talk
11 am- 2 pm: Whitewater Rafting down Pacuare River, cold lunch on the side of the river
2  pm: Arrival to Rios Tropicales Lodge
2 pm- 4:30 pm: Room assignments, rest/nap
4:30 pm- 6 pm: Yoga class and Meditation for opening Retreat
6 pm: Happy hour
7 pm- 8 pm: Dinner
8 pm-10 pm: Free time, hangout, board games, Bed time
August 17th, 18th, 19th , – Day 2, 3 & 4:
6 am-7 am: Fruits, tea, coffee
7 am- 8:30 am: Morning Flow Yoga class
8:30 am-9:30 am : Breakfast
10 am- 1 pm: Morning adventure! Day 2: Canopy/Zip Line, Day 3: Horse Back riding, Plant a tree & Butterfly farm, Day 4: Small hike to water slide and chill day 
1 pm- 2 pm: Lunch
2 pm-4:30 pm: Free Time
4:30 pm- 6 pm: Yoga class or Meditation/Pranayama practice 
6 pm: Happy hour
7 pm- 8 pm: Dinner
8 pm-10 pm: Free time, hangout, board games, Bed time
August 20th– Day 5
 6 am-7 am: Fruits, tea, coffee
7 am- 8:30 am: Morning Flow class
8:30 am-9:30 am: Breakfast
9:30 am: Bring your luggage down for packing 
11 am- 3 pm: Rafting down Pacuare River
3 pm- 4 pm: Arrival to El Cairo, Shower and farewell Lunch. Retreat closure, viewing of photo slides
4 pm- 6 pm: Back to San Jose
6 pm-7 pm: Arrival to Hotel in San Jose (If you need another destination let us know)
What to bring:
Swimsuits/Swim trunks

Flashlight

Insect repellent

UV long sleeve shirt for the water and for hikes

Long light pants

Rain coat or windbreaker

Sunblock

Hiking boots or rain boots (comfortable for long walks/hikes and mud, also for horse back riding)

Water shoes or any old sneakers you don't mind getting wet (rubber sole) for rafting

Yoga clothes and your comfy clothes to hang out at the lodge

Yoga mat (Let us know if you need one)

Personal toiletries like toothbrush and toothpaste and personal medications

"Movistar" local sim card suggested for better signal on day of Horseback riding
Whats included:
2 yoga sessions per day with Claudia Gallo

Whitewater rafting the Pacuare River

4 nights accommodation at Rios Tropicales Lodge

5 breakfasts, 5 lunches, and 4 dinners at the lodge, 4 happy hours

Bilingual professional guides

Canopy (zip-line) tour

Guided hikes to waterfalls

Horseback riding tour

Plant a tree

Professional pictures of the time at the lodge

Towels, toiletries, sheets, pillows, and blankets
Not included:
Airfare

Travel insurance

Airport transfers

Night in San Jose day of arrival and day of departure (we can suggest and help you book as well)

Alcoholic beverages and sodas

Guides and instructor's tips

Massage or Reiki sessions (bookable upon request)
Early Bird (Fully paid Before June 10th):
Single: $1375,00
DOBLE: $1275,00
TRIPE: $1125,00
aFTER JUNE 10TH
Single: $1545,00
DOBLE: $1420,00
TRIPE: $1385,00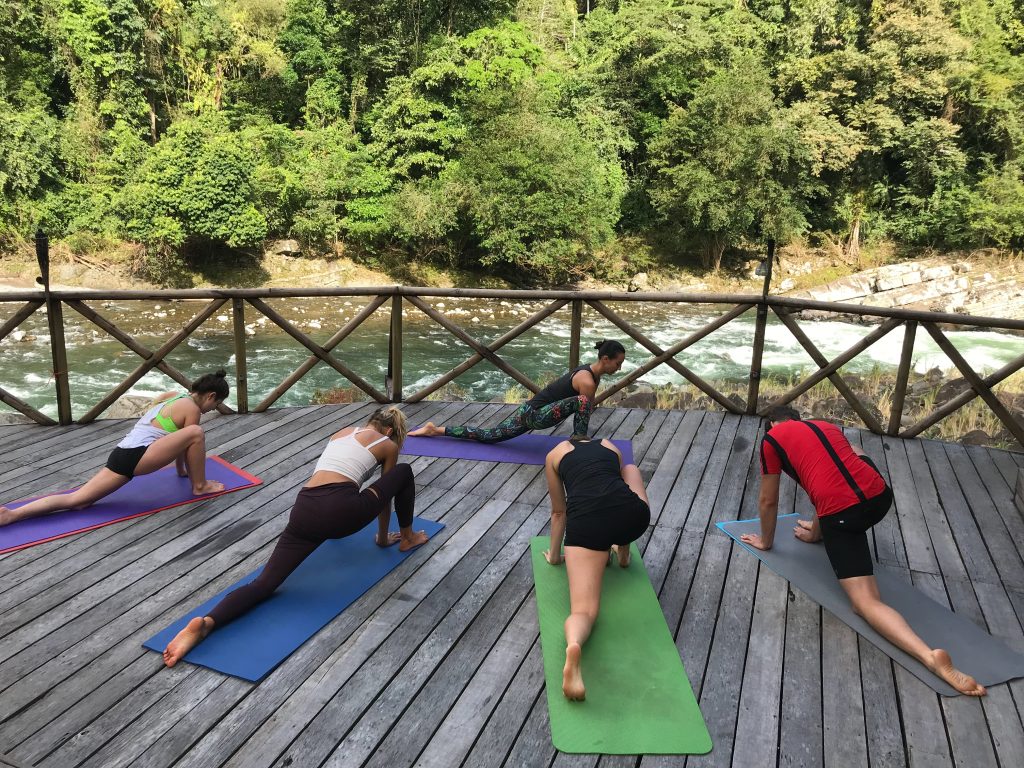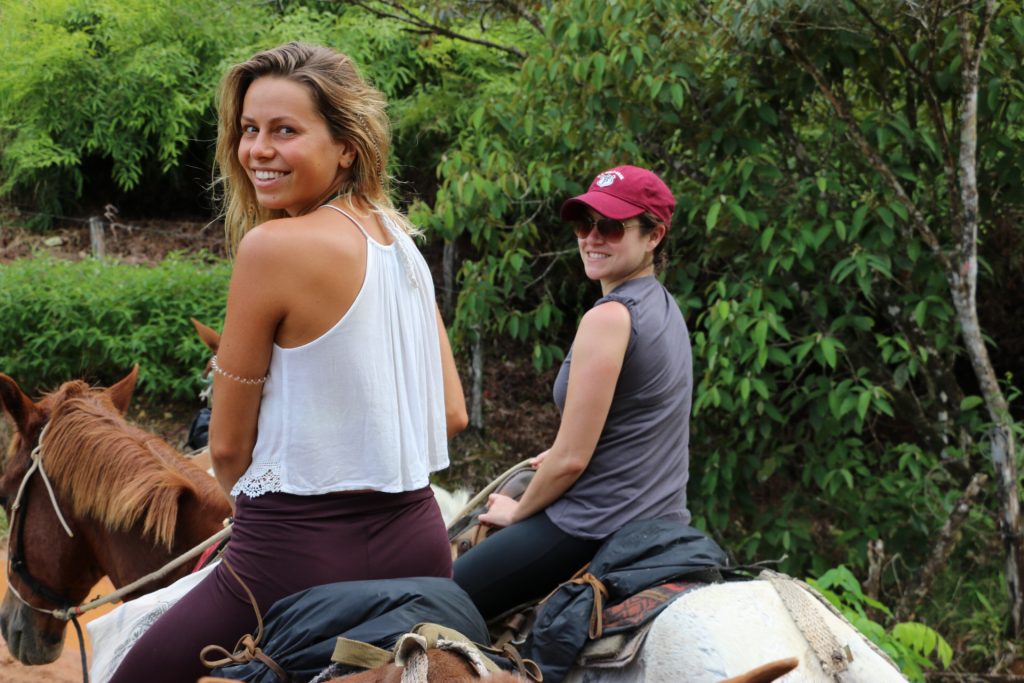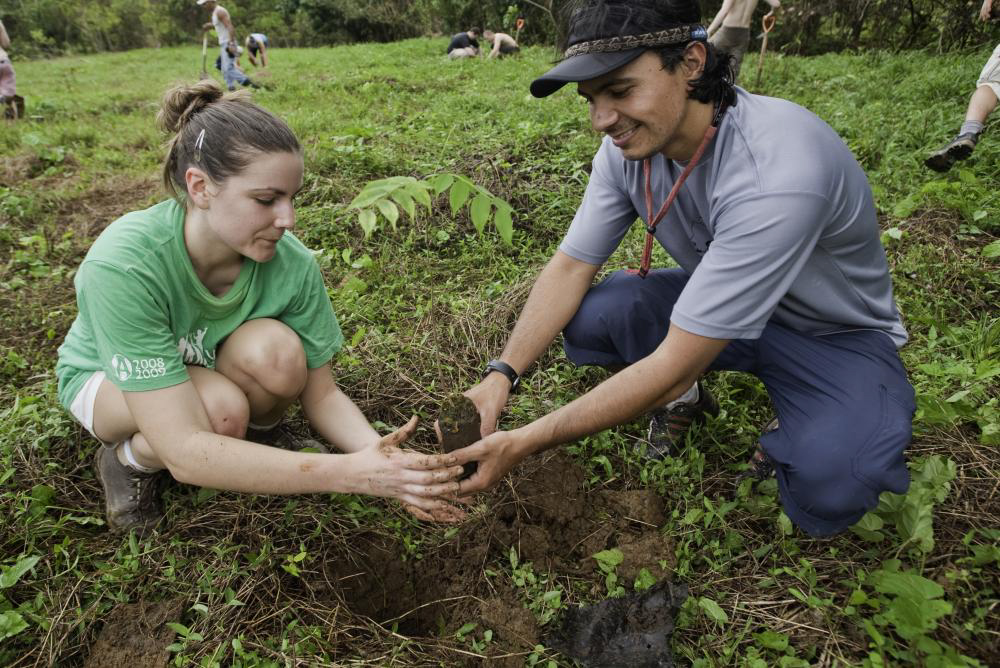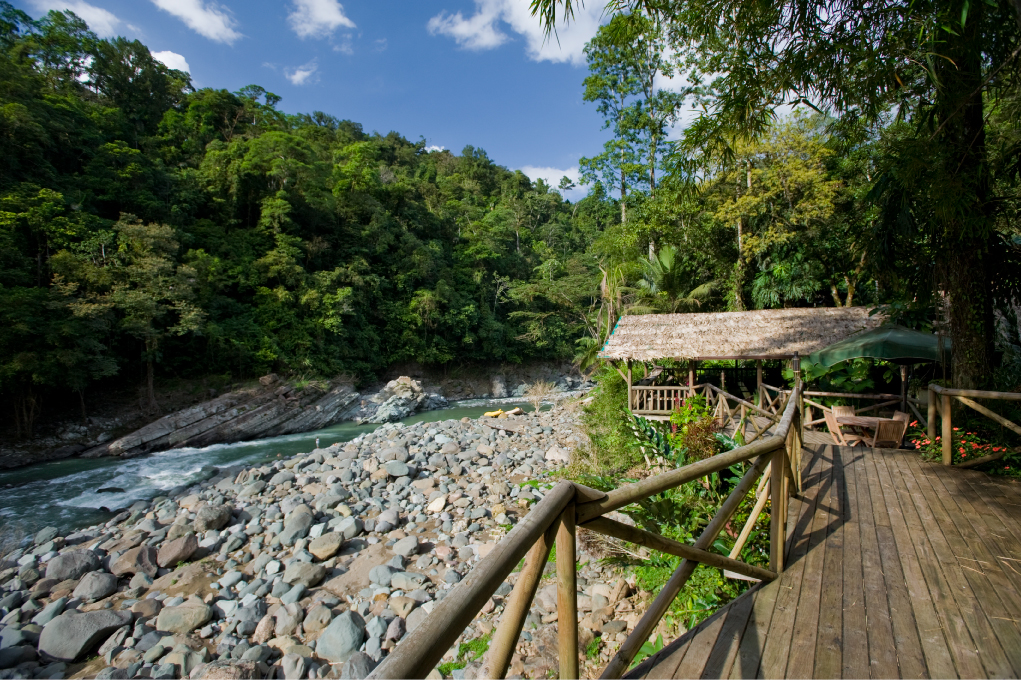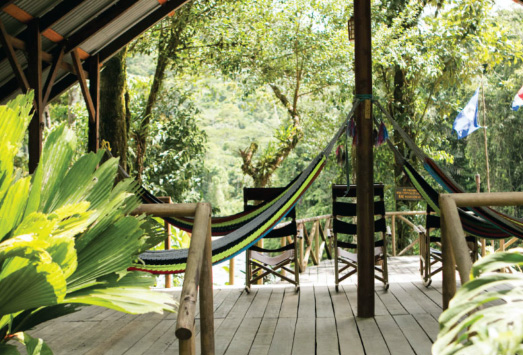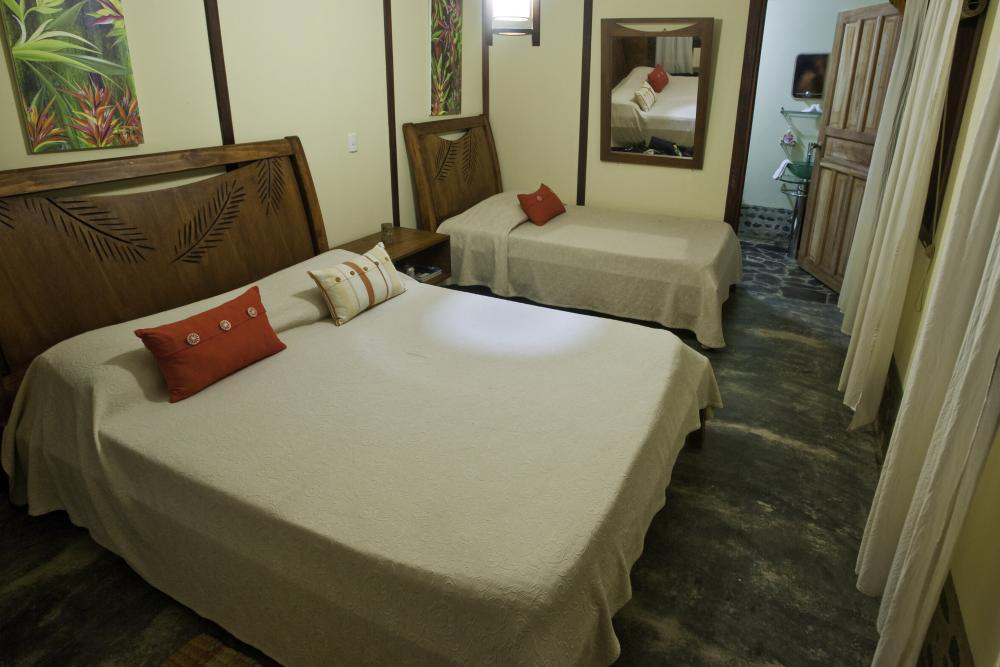 To register
For more information, deadlines and payments contact Claudia Gallo at claudiagalloyoga@gmail.com