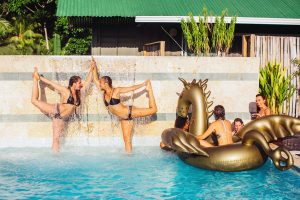 Jan 22, 2023, 4:00 PM – Jan 27, 2023, 11:00 AM
Join us at the beautiful Danyasa Eco Lodge this coming January as we stretch our bodies, meet new friends, share new experiences and grow our appreciation for others and the world we share. Discover how to live a healthy, harmonious life with humans and nature as you escape, reset and live your bliss. Meraki Ways combines yoga, adventure, and mindfulness and gives you an opportunity to return home renewed…
The quaint beach town of Dominical is considered the most biodiverse place on Earth by the National Geographic Society and the United Nations.  Dominical and the surrounding areas boast world-class surf, lush jungle-covered mountains that soar from the sea, an abundance of exciting adventure and excursion opportunities, and spectacular natural attractions ranging from waterfalls to sea caves to mangroves to hidden beaches and more!
Dominical offers several great restaurants, from local "tipico" cuisine to international options such as sushi, mexican, vegetarian, cafes, a craft beer brewery, and more. Most everything you need can be easily gotten in Dominical, with amenities such as a health food store, an artisan market, ATMs, a variety of stores, and shopping.
Danyasa Yoga Eco Lodge offers world-class accommodation and goes the extra distance to fuse comfort with eco-sustainability. From the use of up-cycled shipping containers to eco-friendly soaps and detergents while co-existing in a unique and exceptional setting. Imagine yourself sitting beneath a majestic waterfall, exploring the rainforest, diving under the warm waves, practicing yoga in their beautiful Bamboo Yoga Play studio, and staying in an eco-chic container room.
Yoga Instructor and hosts
Claudia Gallo 
Born and raised in the "Pura Vida" land, Claudia did her Yoga teacher training of 200 hrs in India in 2011, and her 300 hrs in New York with Yoga Works in 2017. She has deepened her studies and practices by taking workshops and other trainings around Southeast Asia and the USA. Her classes center on the correct alignment and intelligent transitions without leaving to the side the importance of the breath and the calmness of the mind. She reflects the love and the passion she has for the Yoga practice and is able to transmit that, inviting the practitioner to look inwards. More in bio 

Madison + Jason Schwind
Jason and Madison have always been incredibly passionate about living a healthy lifestyle while being good to the planet. Yoga has always been part of their daily lives, and they have decided to dive deeper into their practice by receiving their 200hr teacher training certification. As a couple, parents, and business owners, they felt something was missing and decided to birth Meraki Ways as an all-inclusive community for like-minded individuals.
Throughout the years, they have taken steps to reduce their footprint and hope to share tips with others through gardening, composting, and up-cycling. They have also explored alternative diets and have become vegan and gluten-free (Madison has Celiac Disease). They are constantly on the go but have found great ways to eat healthily and sustainably meal plans and prep to reduce food waste and minimize impact.
In their spare time, they enjoy excursions into nature, soccer, biking, surfing, snowboarding, and taking walks with their tiny humans and pups.
Food
Your Meraki Way is custom catered through Edible Alchemy Foods. They provide 3 vegan, gluten-free, locally sourced meals per day. They believe that food is medicine and want to support locally grown, permaculture methods to promote your health, energy, and healing. The ingredients are sourced from local farms using organic, sustainable methods of agriculture. By valuing what we put into our bodies, we output a higher energetic vibration. All dietary restrictions are accommodated.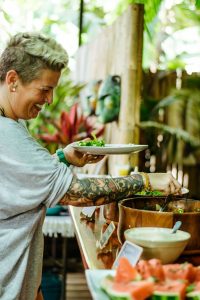 What's Included
All meals- Breakfast, lunch & dinners (Vegetarian/gluten-free meals available)
6 Days 5 Nights of stay at Danyasa Eco-Lodge
Daily Yoga classes with Claudia twice a day
Soundbath and Cacao ceremony
Secured parking (if driving your own vehicle)
Mala making workshop
Yoga mats and props available on site

Not Included
Airfare
Travel Insurance
Transportation from San Jose or Quepos airport and back (we can help you arrange a shared shuttle or private taxi)
Extra activity or excursions: Surf lessons, Flight of the toucan, Ziplining (we can help you book and arrange the activity)
Extra therapies (massage or reiki sessions available to book)
Drivers, instructors, and cleaning/cooking staff tips (optional)
Dinner out the night before departure
Extra services available for booking :
Reiki session with Claudia $70 USD, 60 mins
Massage session with Danyasa masseuse $115 USD, 60 mins, $145, 90 mins*
Let us know if you are interested, and we will give you more info about these sessions' availability. Prices may vary.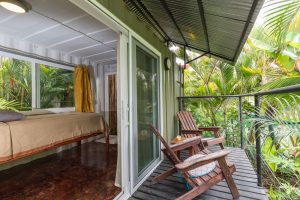 Itinerary
Daily Schedule
08:00-09:15 Morning yoga
09:30-10:30 Breakfast
10:30-12:30 Activity such as surfing, eco lip line tour, Mala making, hiking, etc.
13:00-14:00 Lunch
14:00-15:45 Free time (explore the town or beach, relax by the mermaid pool, or whatever you desire)
16:00-17:15 Yoga
18:00 Dinner
During the holiday, you can expect two daily yoga classes led by Claudia Gallo, a pool party, and a beach campfire.

What to bring?
Swimsuits/Swim trunks
Flashlight
Insect repellent
UV long sleeve shirt for the water and for surfing/hiking
Sunblock
Hiking boots, rain boots, or non-slippery tennis shoes (comfortable for long walks/hikes and muddy trails)
Yoga clothes and your comfy clothes to hang out at the lodge
Personal toiletries like toothbrushes and toothpaste and personal medications
Reusable water bottle
A sarong or yoga towel (to sit or tan in)
Mask and alcohol gel/spray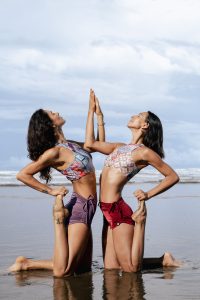 6 days / 5 nights all included :
$1750 p/p shared triple room
$2600 p/p shared double room
$3750 p/p private queen room
$2050 p/p shared queen room (couples or good friends that can share a queen bed)
Payment options:
Head over to the Meraki Ways website
Please contact merakiwaysretreats@gmail.com for more payment options.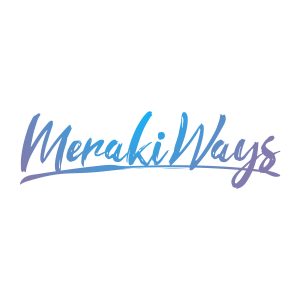 Limited spaces are available!
Reach out to claudiagalloyoga@gmail.com if you have any questions or concerns