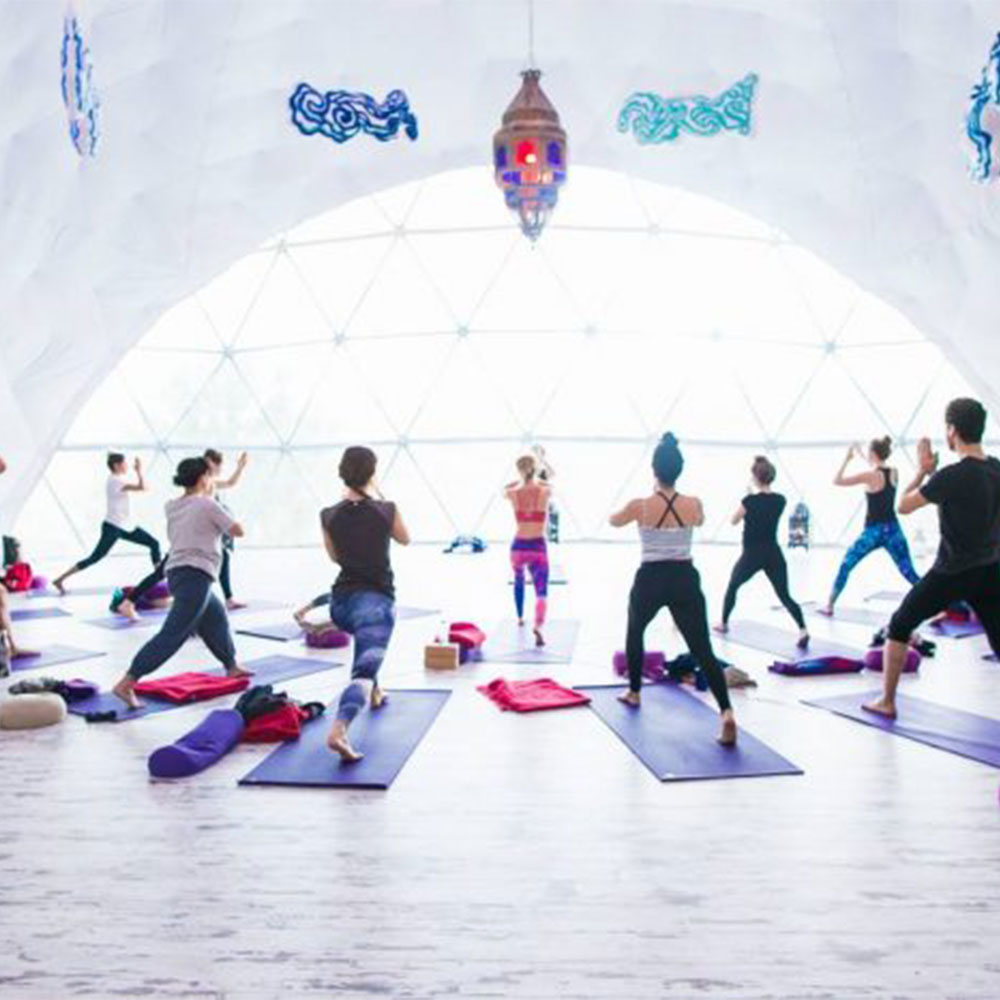 The heart is the center one must enter in order to live with the greatest freedom and enjoy life to the fullest. Once we dive into our heart, it lights the path to your desires and you can start peeling the layers of self-discovery.
Join international Yoga instructor Claudia Gallo for this uplifting and opening immersion into the heart, a time to settle into the Sacred and to let your heart's light shine bright. Be guided progressively through Yoga, Meditation, Pranayama, Yin and Yoga Nidra and the support of contemplative and self-reflection practices to discover your heart's true nature. And enjoy a week of exploration as we step into our adventurer within to connect to the beauty of Andalusia.
Suryalila Retreat Centre is nestled serenely in a large open valley in the foothills of the Sierra de Grazalema. This majestic mountain range can be seen looming large on the horizon behind Suryalila. A striking part of the natural beauty of the property is the breathtaking view extending in all directions: rolling hills, fields of sunflowers, and lakes. The sense of vastness and expansiveness is very uplifting.
From kayaking in a local lake, hiking in Grazalema National Park, relaxing and detoxifying in Suryalila's own salt water swimming pool & sauna, to learning how to dance flamenco and enjoying delicious organic meals every day, you will love it all!
The goal of this retreat is to help you deepen your yoga practice in a beautiful retreat environment while exploring the Spanish countryside through outdoor activities in the breathtaking nature of Andalusia and at the same time participants will leave with treasured experiences and practical tools that will change how you see yourself and life. At the end of these 7 days, you will have an understanding of the great truths that reside within your heart. You will know LOVES guiding light.
The Yoga tradition reveals the heart as the fountainhead of healing, inner guidance and self- mastery… and the source of the Sacred
Suryalila is situated on a quiet country lane, between the charming white villages of Villamartin and Prado del Rey.
With its beautifully decorated rooms, gorgeous rolling hills & olive groves, salt water pool and nourishing meals, Suryalila ensures you will be completely satisfied.
Suryalila offers sumptuous banquets of delicious gourmet vegetarian and vegan-friendly organic food. They grow as much of the food as possible and keep their own happy chickens who will provide us with eggs.
Suryalila's world-class kitchen team will be treating you with organic vegetarian meals prepared with much love and will also seduce you with the most delicious desserts on earth.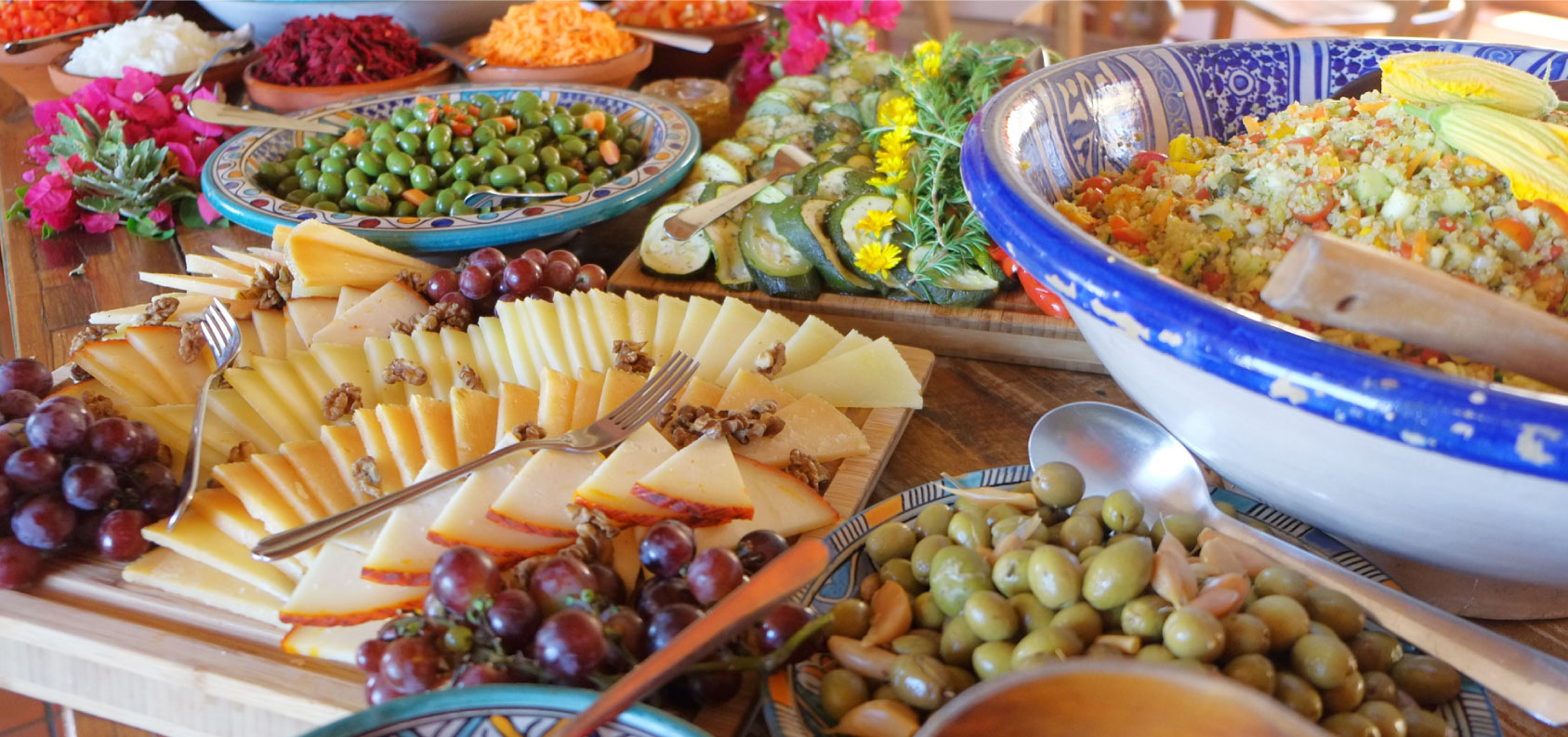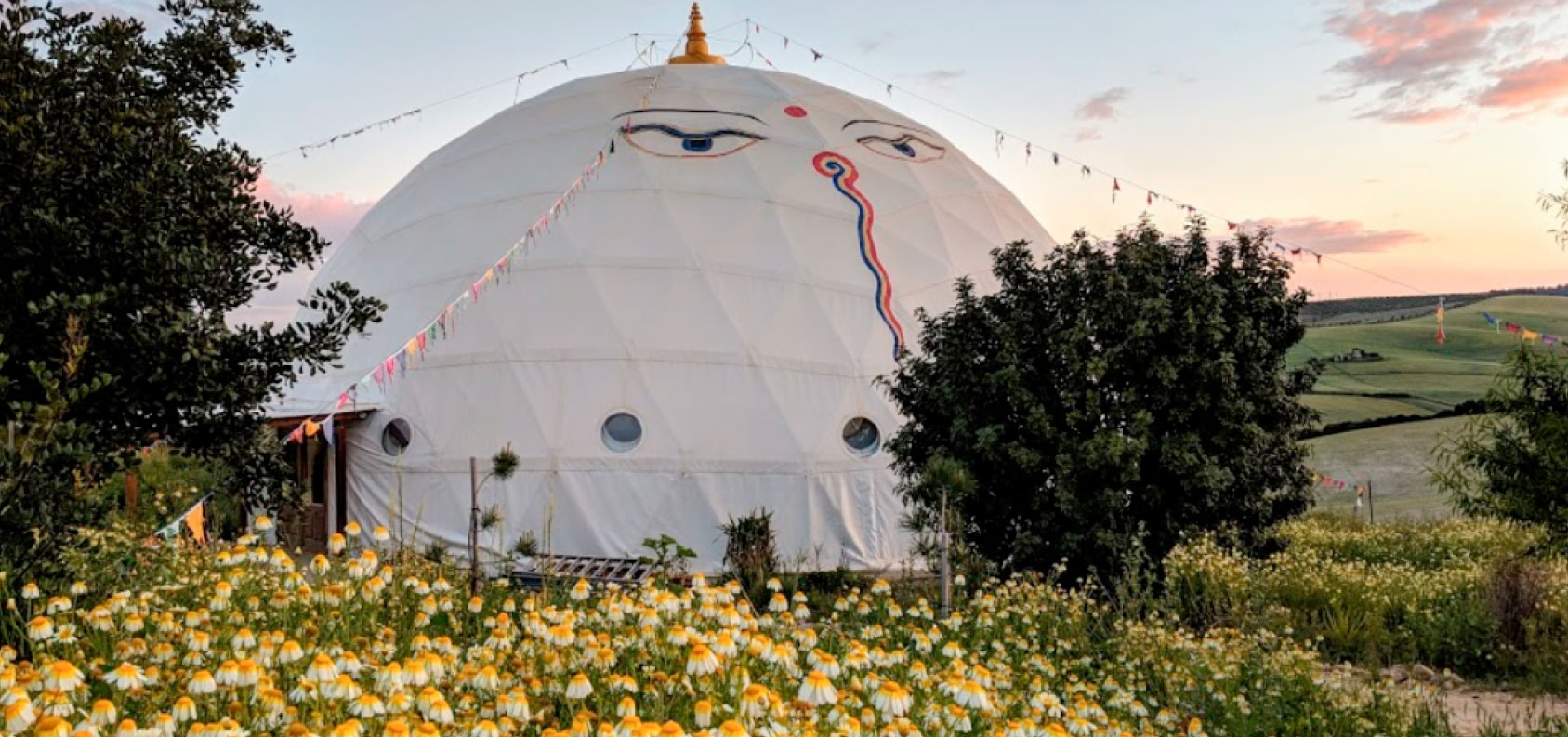 Travel Arrangements
There are a few airport options close to us.
The best airport to fly to is Seville (75 min away), then Jerez de la Frontera (50 min).
Malaga is also an option (2 hours by transfer/car or 3 hours by bus).
Should you decide to travel by bus, we can send you the bus timetable closer to your arrival.
Other option is to fly to Madrid explore there a couple days and then take a train to Seville (That's what I'll do!)
Yoga is for everyone, you don't need to have any prior experience. For the mornings we will have more invigorating and dynamic set of classes like a Vinyasa Flow or Hatha Yoga which can be more physical, and in the late afternoon we will mostly have a gentle practice of Yin Yoga which focuses on releasing any mental and physical tension, entering the observant and increasing your inner peace, harmony, love and joy. The mix of both will harmonize the nervous system, balance, clear and connect you deeper to yourself and your divine nature.
The Yoga Nidra, meditation and pranayama practices will be weaved in and will bring clearer understanding within your energy systems and a unique sense of calmness you will feel both physically and mentally. Allowing you to shine the healing light of your heart into the world with freedom, contentment, meaning and purpose. Tap into inner guidance, intuition and your own innate wisdom through these practices.
Claudia has been teaching full time for over 5 years. She pays special attention to proper alignment and her cues are clear for both beginners and advanced practitioners. Claudia will always make you feel comfortable, at ease and inspired with her down to earth personality. Her classes flow with grace and her voice nurtures you to places deep within.
Her events, workshops and retreats reflect the love and passion she has for the practice and Claudia is able to transmit that and touch the practitioner's hearts to look within. Committed to sharing wellness in an integrative and functional way and the deeper meanings of the yoga traditions, Claudia finds a way to take you into a peaceful mind and creative "pura vida" living.
INCLUDED
7 night 8 days stay at Suryalila Retreat Centre
3 vegetarian meals per day
Two 90 minute or 2 hours Yoga practices per day with Claudia Gallo (Vinyasa, Hatha, Meditation, Pranayama, Yin & Yoga Nidra)
Activities:
Kayaking in lake, Silent River walk to Benamahoma, Hiking trip to Grazalema
National Park (moderate hike) & Flamenco class. All optional.
Airport/ Train Transfer to retreat
Cacao ceremony
Comfortable accommodation. Room cleaned everyday.
Tea/coffee and fruit available all day.
Use of pool and sauna
All yoga props
NOT INCLUDED
Airfare, Travel Insurance, Alcoholic beverages (wine tasting night available for booking), Tips for instructors, drivers, cooks, adventure guides (optional)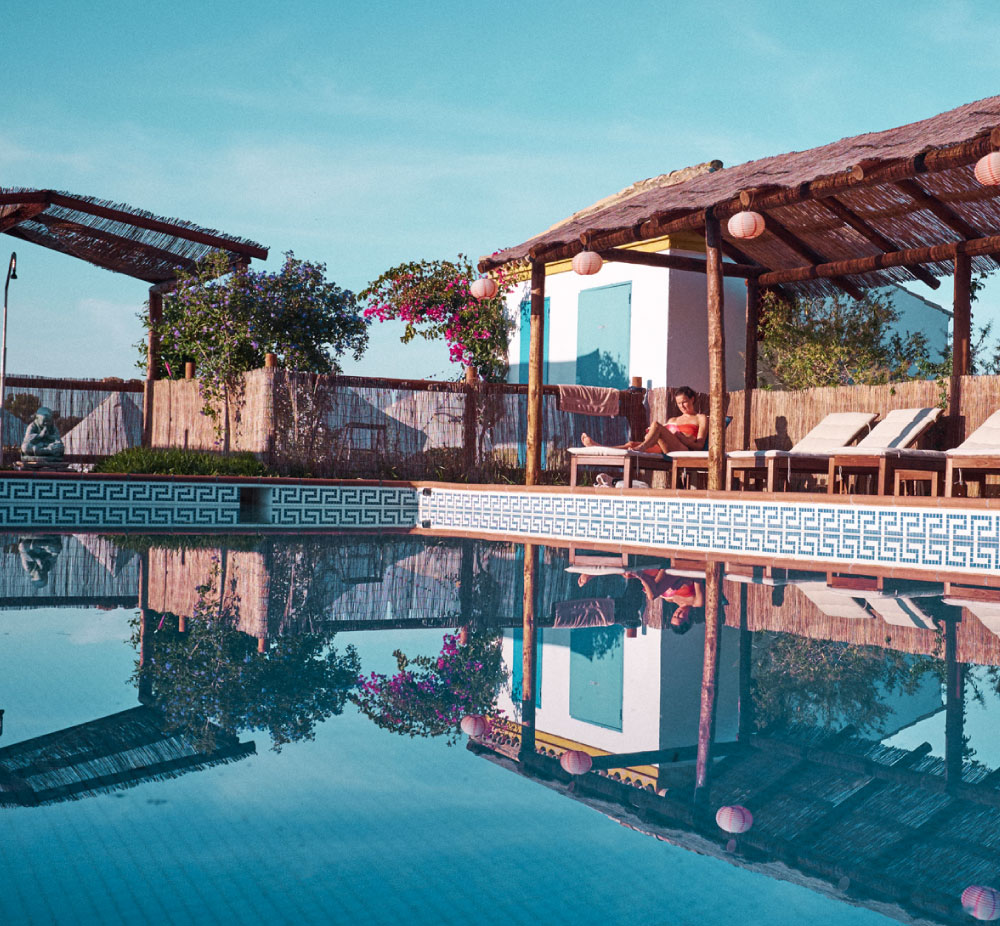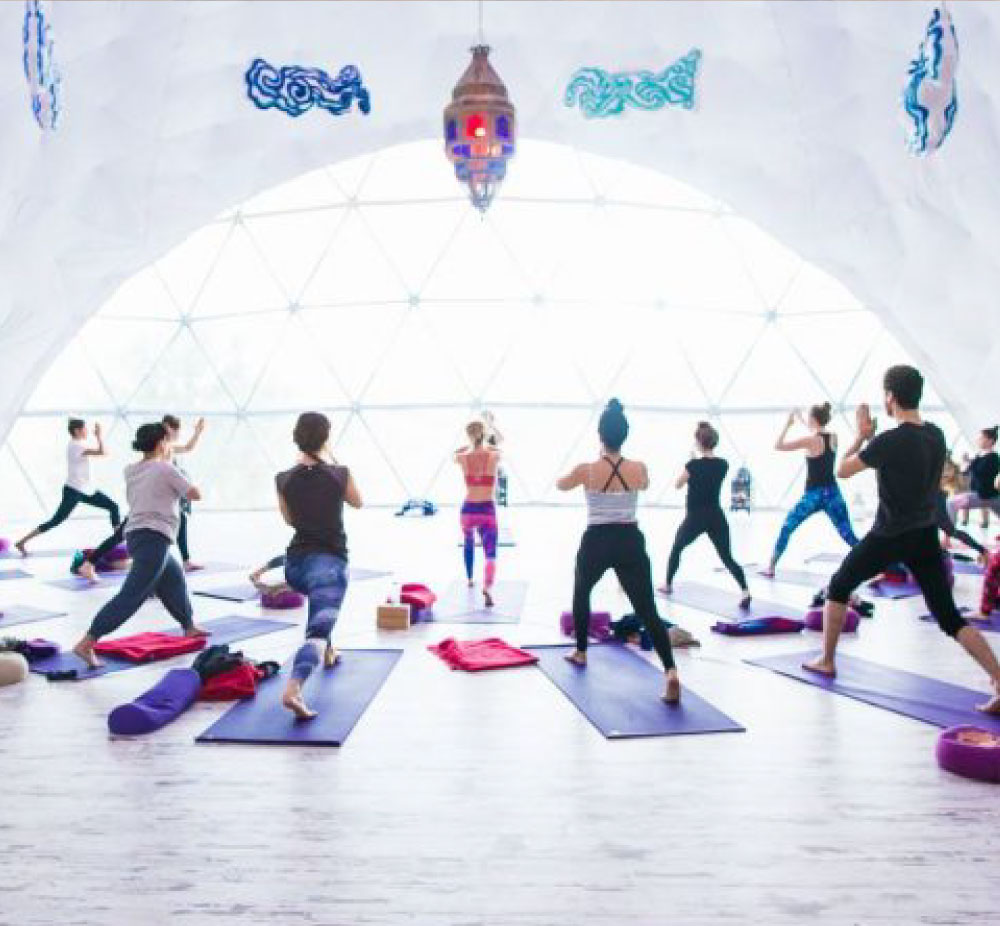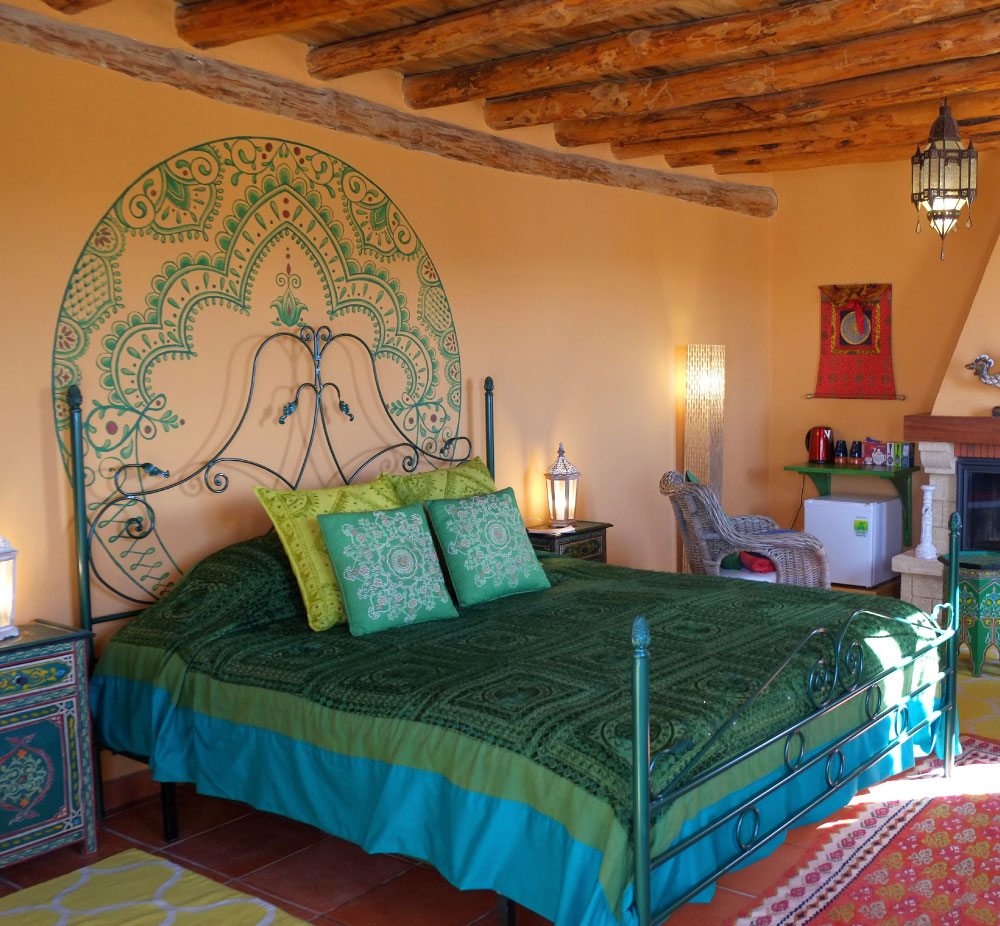 Itinerary example
7:30 AM: Morning Yoga (Vinyasa flow, Hatha)
9 AM: Breakfast
**Free time or day activity**
1:30 PM: Lunch
**Free time or day activity**
5-7 PM: Yoga (Yin, Yoga Nidra, Pranayama, Meditation)
7:30 PM: Dinner
Night activities may include:
Sauna, Yoga Nidra, the flamenco class, ecstatic dance, and more!
*subject to change, all classes/activities/workshops are recommended but not mandatory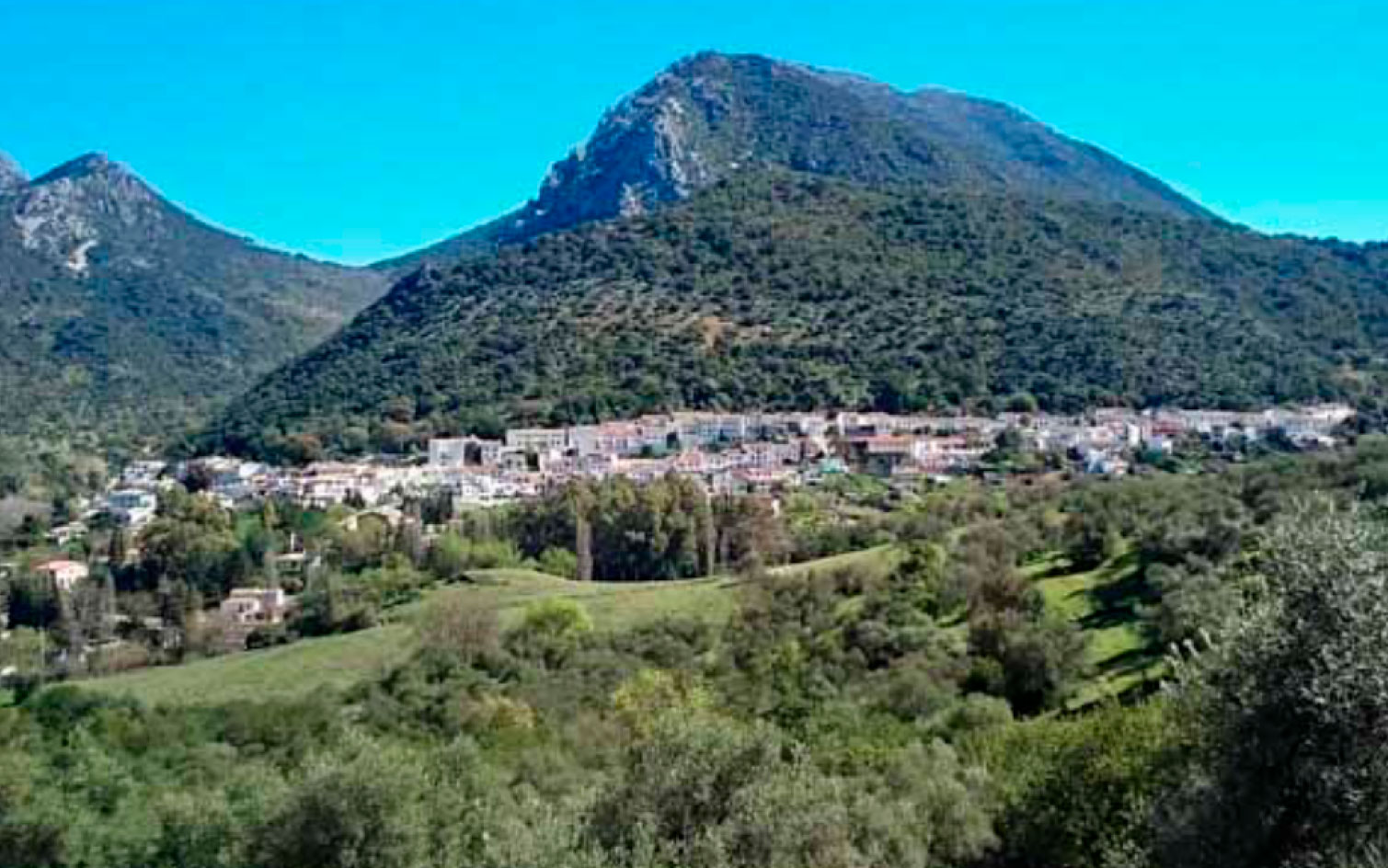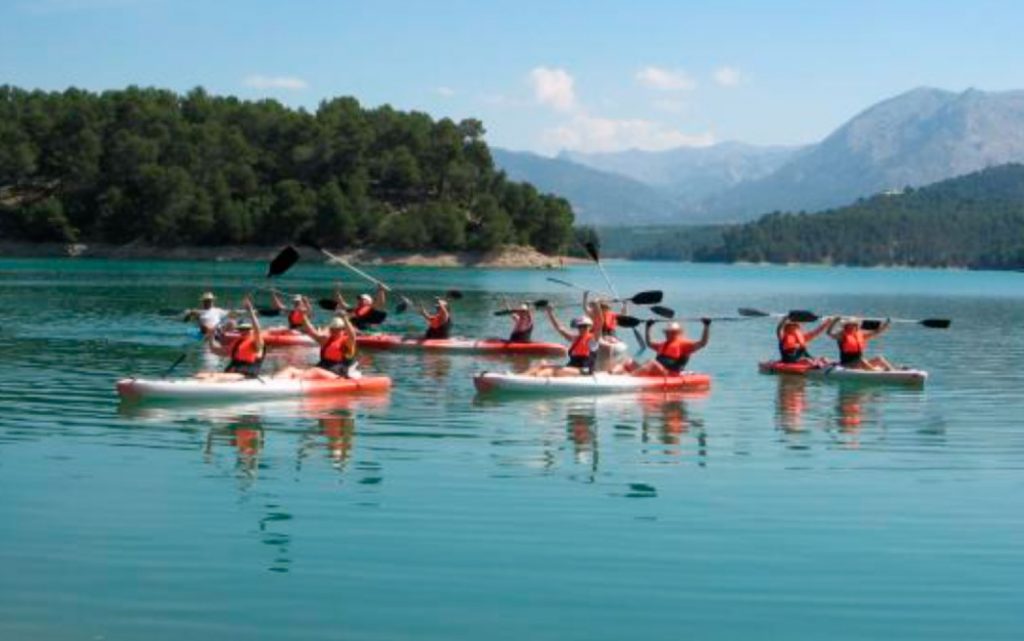 Hiking Activity Description
The Sierra de Grazalema National Park is a Unesco Biosphere Reserve and is one of Spain's most ecologically outstanding areas, home to indigenous pine trees, and rich flora and fauna. The park is also famous for its impressively rugged limestone landscape of cliffs, gullies, caves and gorges.

ROOMS
Save 150 euros if paid in full by April 1st 2021. Deposit of 300 Euros needed to lock your spot.
Prices in Euros per person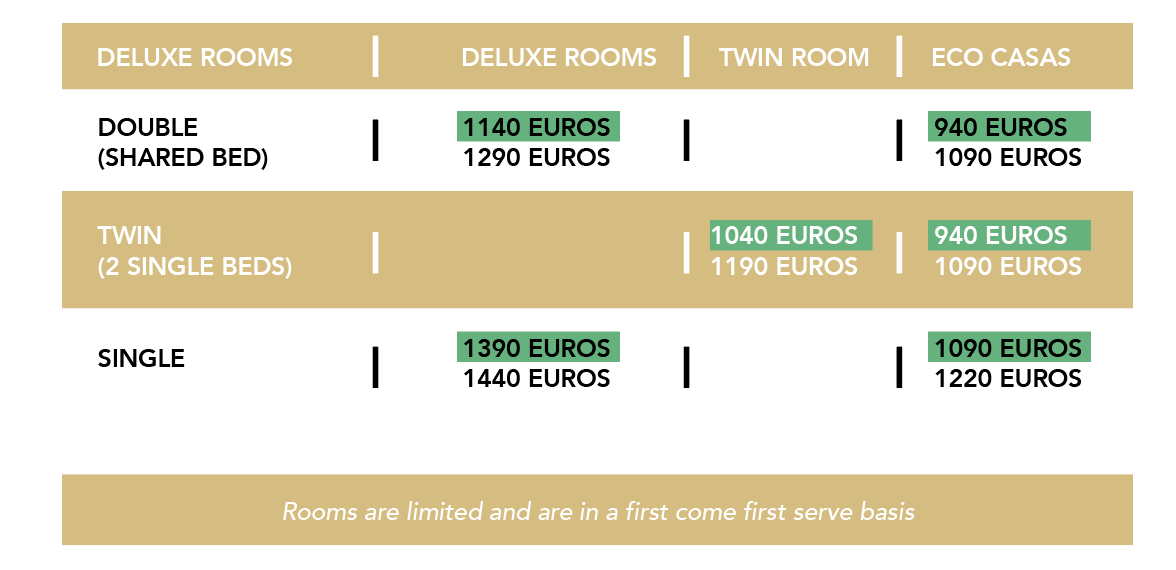 Accommodations
(shared bed) add 250 euros for single occupancy
Kali deluxe (deluxe double with private bathroom)
Tara deluxe (deluxe double with private bathroom)
Kali superior double (shared with twin room, 100 euros less)
Kali Twin Room (2 single beds)
Eco Casas Twin (2 beds) or double (shared bed) single occupancy add 150 euros Eco casa maya (2 single beds), Eco casa soma (1 queen bed)
Kali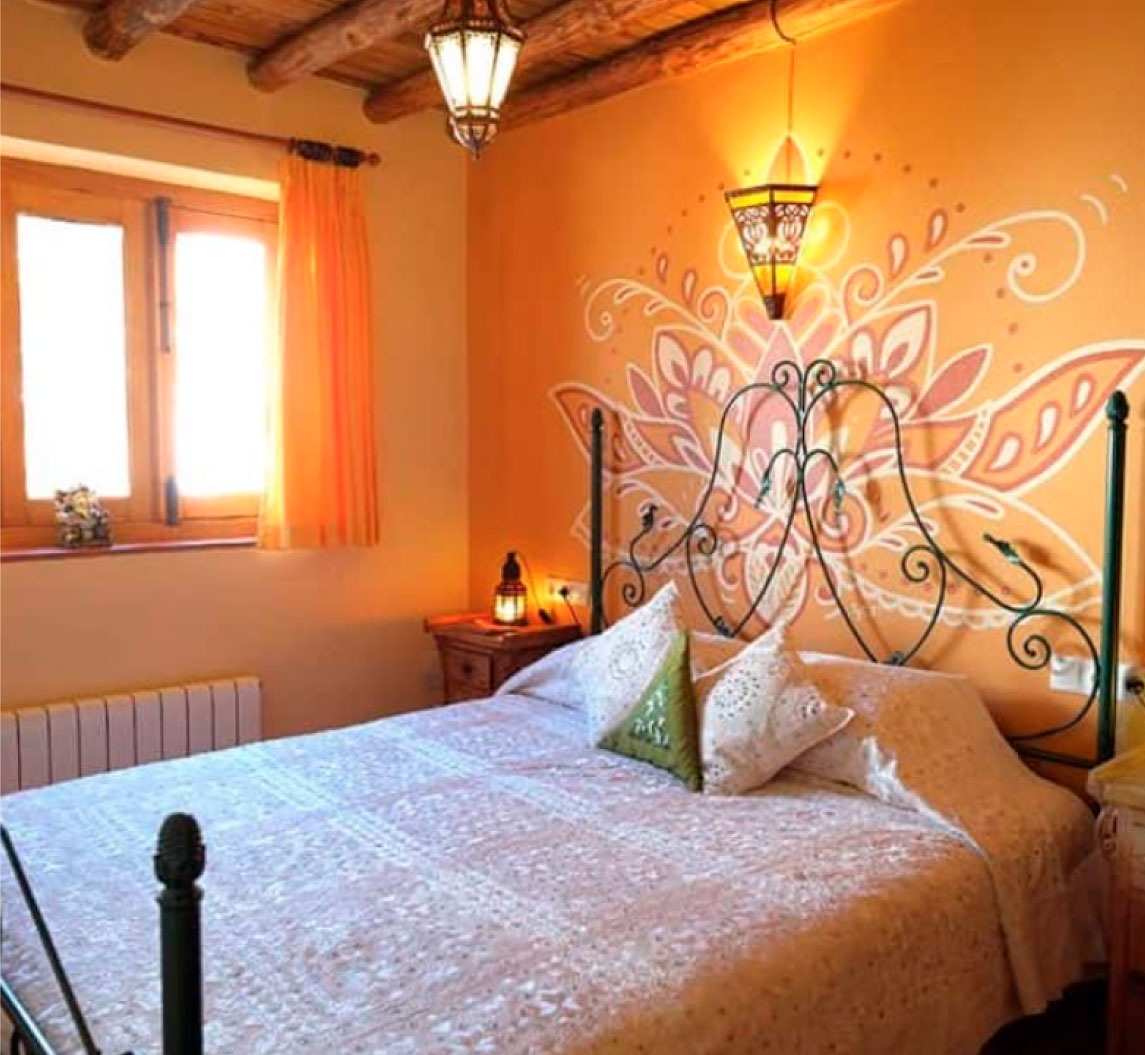 Kali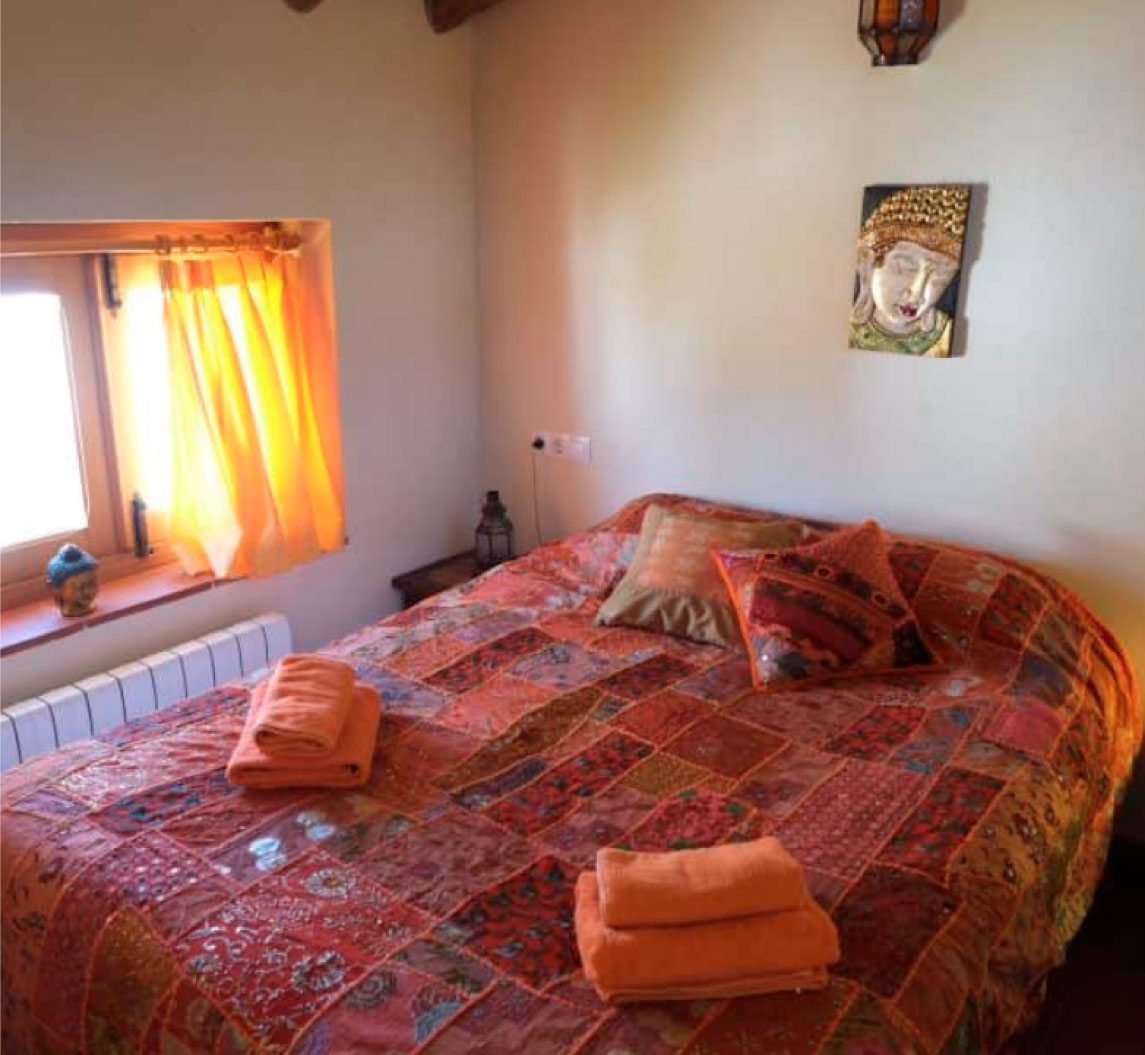 Kali superior double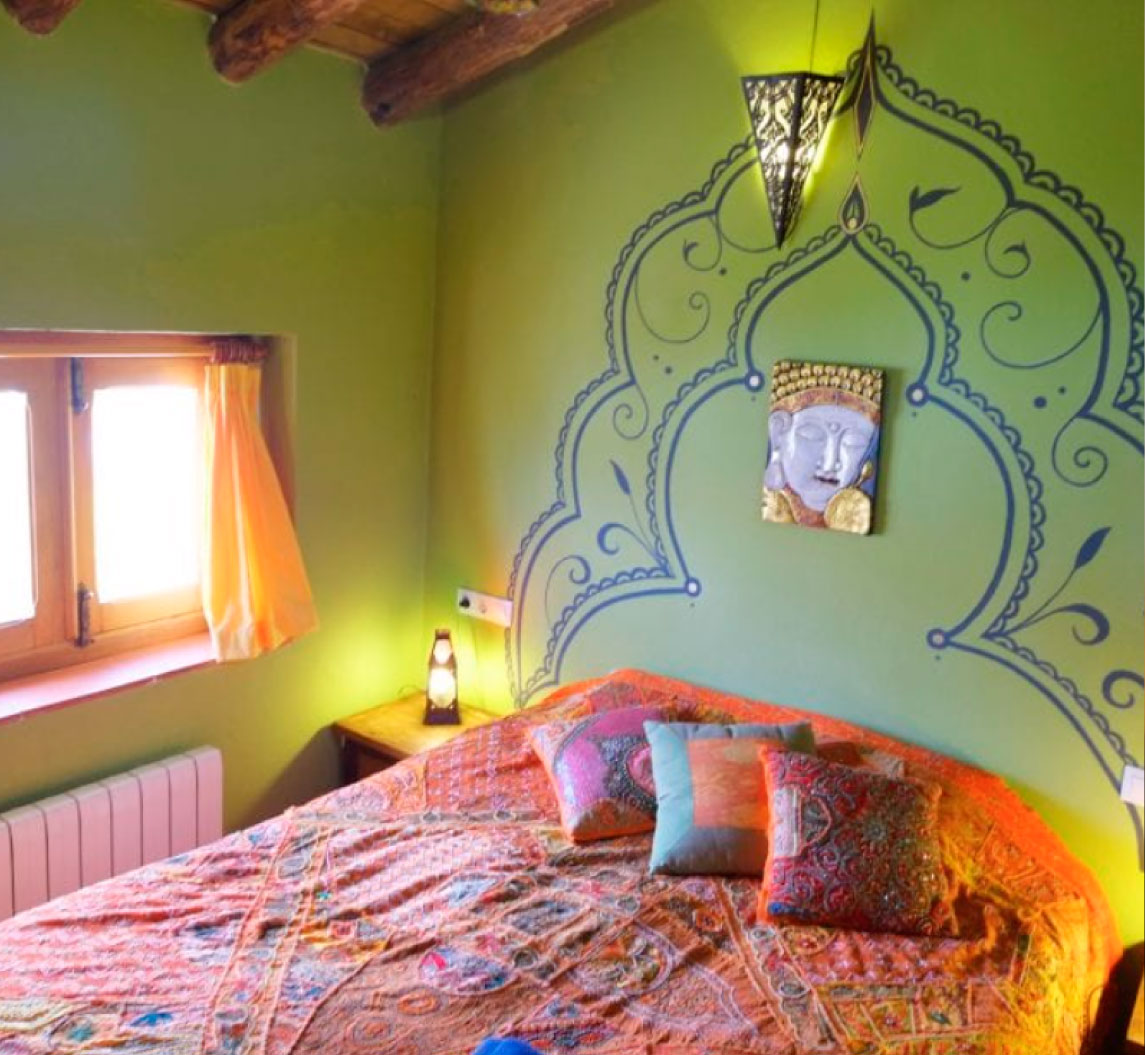 Kali Twin Room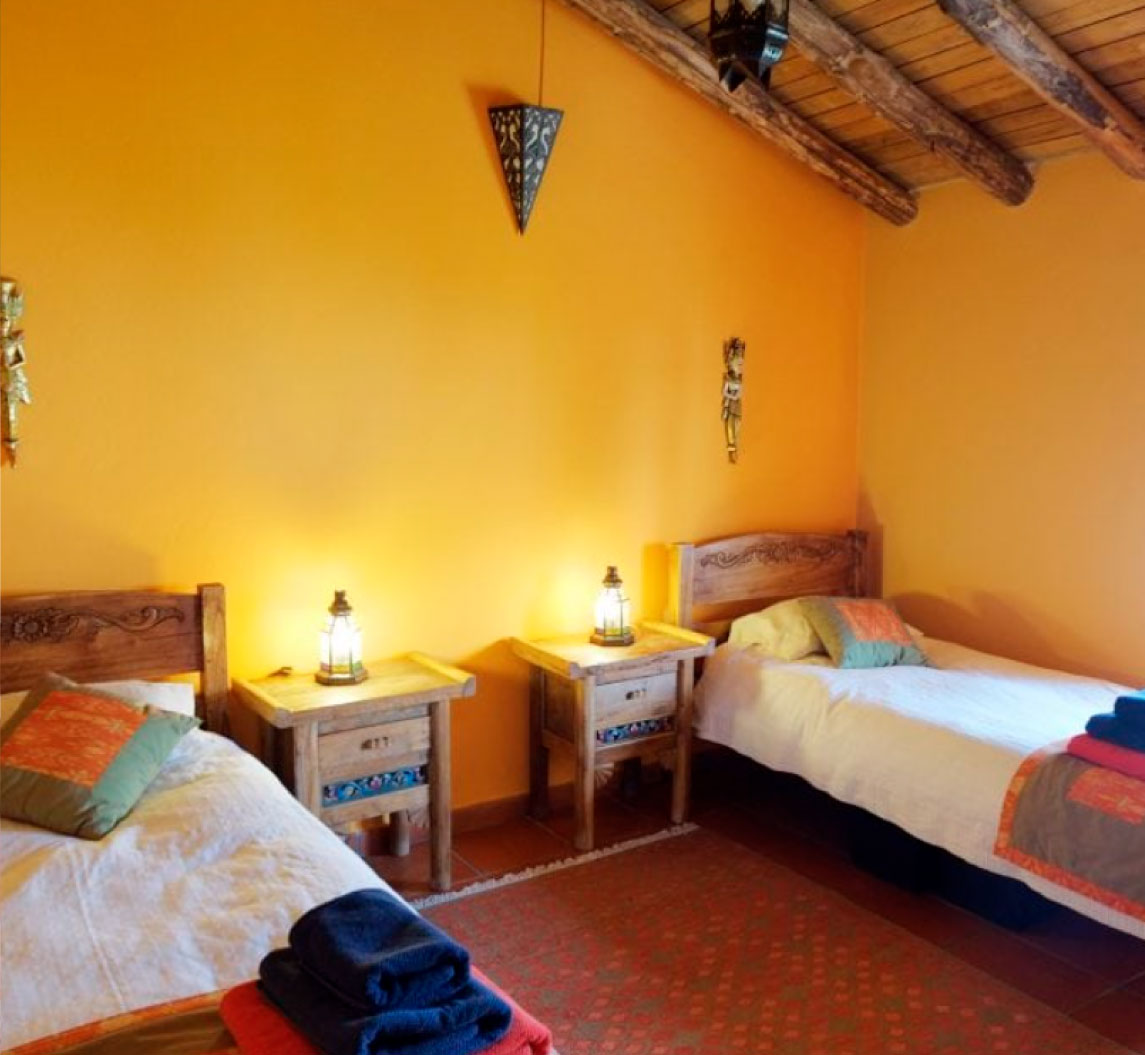 Eco Casa Soma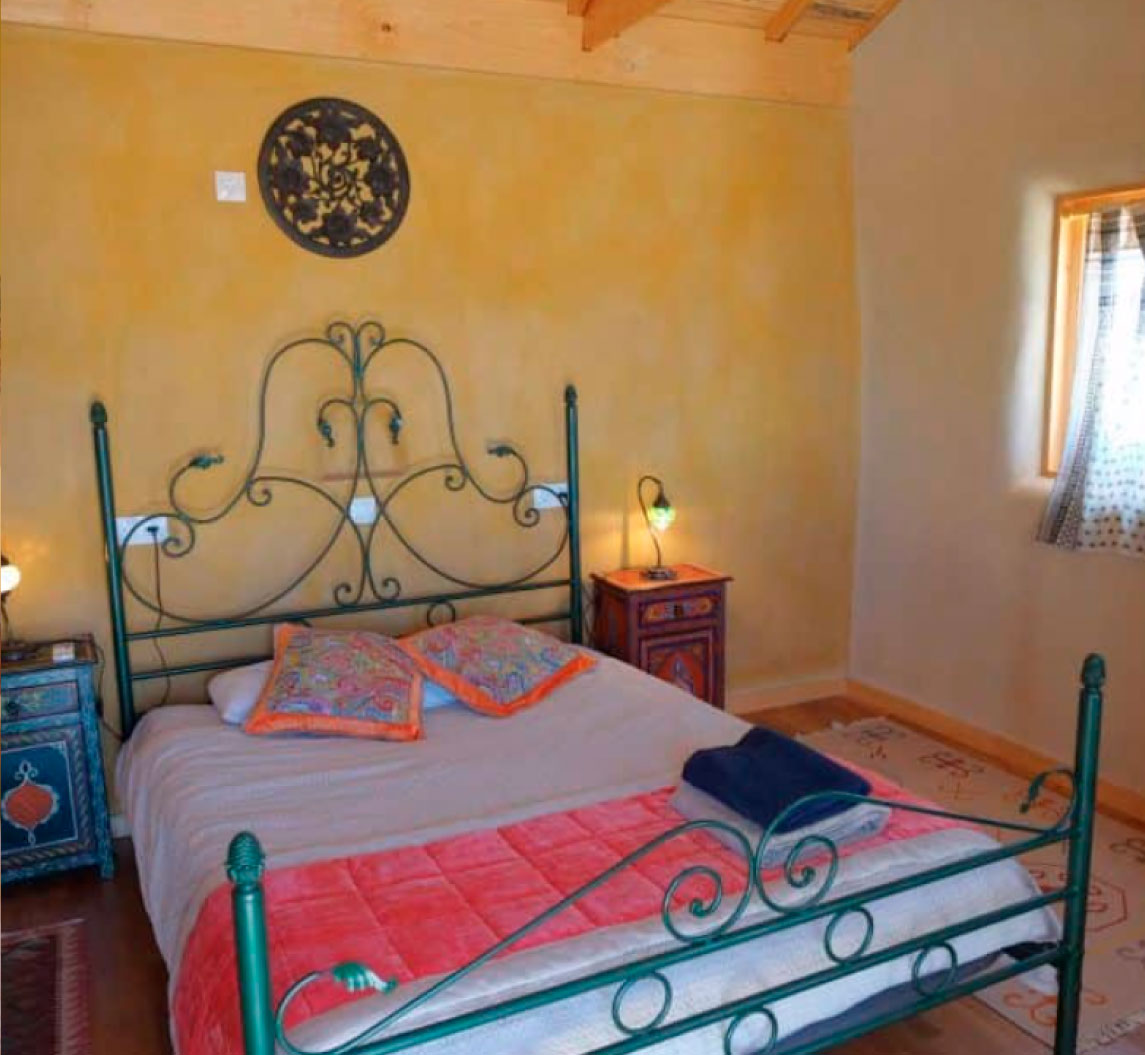 (Can be taken as single or double)
Eco casa Maya twin