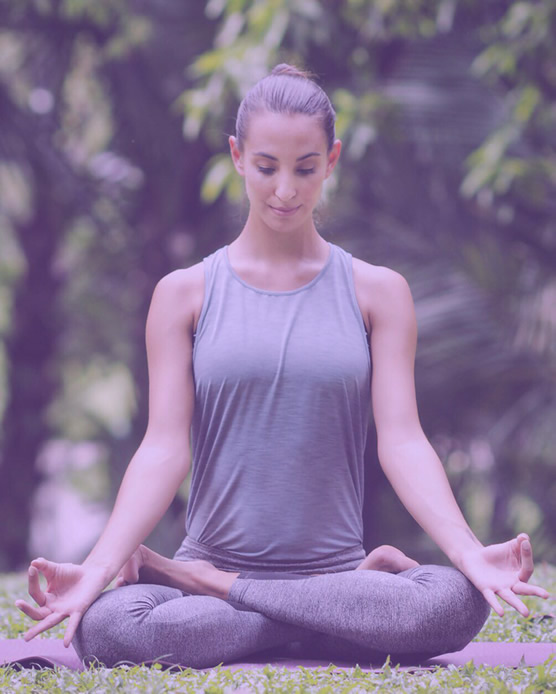 Originally from San Jose in Costa Rica, Claudia has spent the last ten years travelling and working around the world. After four years in Kuala Lumpur, Malaysia has now become her second home.
Claudia did her first 200 hrs Teacher training in India at Himalaya Yoga Valley in 2011 and her 300 hrs was completed in 2017 in New York at Yoga Works. She has deepened her practice traveling around Southeast Asia and USA taking workshops and other trainings constantly. She also has a vast interest in healing and restorative practices.
With a background in sports and adventure, Claudia's energetic yet serene personality makes for very dynamic classes while not leaving out the importance of the breath and calming of the mind, which aligns well with her life motto: Be here now.
Each of Claudia's classes are different and challenging yet always very grounding. She pays special attention to proper alignment and her cues are clear for both beginners and advanced practitioners. Claudia will always make you feel comfortable and at ease with her down to earth personality. Her classes flow with grace and her voice brings you to places deep within.
As a third generation of teacher in Mind Body Movement she has felt blessed to share and learn from so many amazing students and teachers around the world.
Her events, workshops and retreats reflect the love and passion she has for the practice and Claudia is able to transmit that and touch the practitioner's hearts to look within.
Committed to sharing wellness in an integrative and functional way, Claudia finds a way to take you into a peaceful mind and healthy "pura vida" living.
Claudia's Yoga retreat in Costa Rica was so much more than I expected. Claudia is an extraordinary teacher. I learned so much about yoga and somehow Claudia always knew what kind of yoga style we needed. She paid attention to the needs of every person. She is the best teacher I met so far. During classes as well as in between classes she was subtle and present at the same time.Claudia is not only a good yoga teacher but coach as well. During the retreat I learned so much about my body and mind. I got back home stronger (mentally and physically) and absolutely satisfied. Every time I think about that special time in Costa Rica I feel absolutely blessed. It was an absolute honor to practice with Claudia.
founder of Hot Yo Studio, Malaysia
As a yoga instructor, Claudia is versatile in her style of teaching and excels at making her students feel comfortable and welcomed in her class. As an employee, she is reliable, a team player and conducts herself with high professionalism. In short, Claudia is a pleasure to work with.
I have been taking Claudia's classes in various studios over the past three years. Claudia is equally passionate about the yogic practice of mind, body and soul as well as, and perhaps more importantly, the people attending her class. This is reflected in classes where it seems everyone always feels comfortable even when challenged physically or mentally. One of the things I look for in a teacher is the ability to inspire growth without preaching, and Claudia strikes an excellent balance in this regard. For this reason alone, I can highly recommend joining any one of her classes.